Rated 'Hold' by Zacks, Facebook shares surely cannot compete with cryptocurrencies in terms of profitability. However, they do not bear ingrained risks, specific to bitcoin and its younger peers. Over the course of five years FB shares demonstrated impressive positive dynamics, soaring almost ten times from $19 to $172, and leaving many — even the most promising and innovative — companies behind.
What drove the surge and what would determine the price action in the future? These five factors are estimated to affect the FB stock price.
Messenger, WhatsApp and Oculus
Facebook as a company is not limited to Facebook itself. Messenger, WhatsApp and Oculus are among the most valuable Mark Zuckerberg's possessions. Chatbots are the next big thing for Facebook Messenger, which already servers 1 billion unique users. WhatsApp is one of the most precious additions to the Facebook's portfolio. Not only did it pose a threat to Messenger by being its direct competitor, it also grew at a higher rate than Facebook — the fact that Mark Zuckerberg should have despised. The application has also reached 1 billion in users and is not expected to stop growing. Finally, Oculus is a company's bet on future technologies, still not commercially viable but promising in the long-run.
Mobile Advertising
An ever-increasing number of people all over the world can no longer imagine their daily routine without the Internet access. Most of them use their smartphones to visit favorite websites and connect with family members and friends. People spend up to 90% of their total digital time using mobile devices, not computers. It is not surprising, therefore, that mobile advertising revenues of Facebook grew 53% YoY during the second quarter of 2017, totaling $8 billion. Average prices for online ads grew 24% YoY. Being right at the center of the mobile revolution, Facebook is perfectly suited to capitalize on the shift from stationary to mobile devices.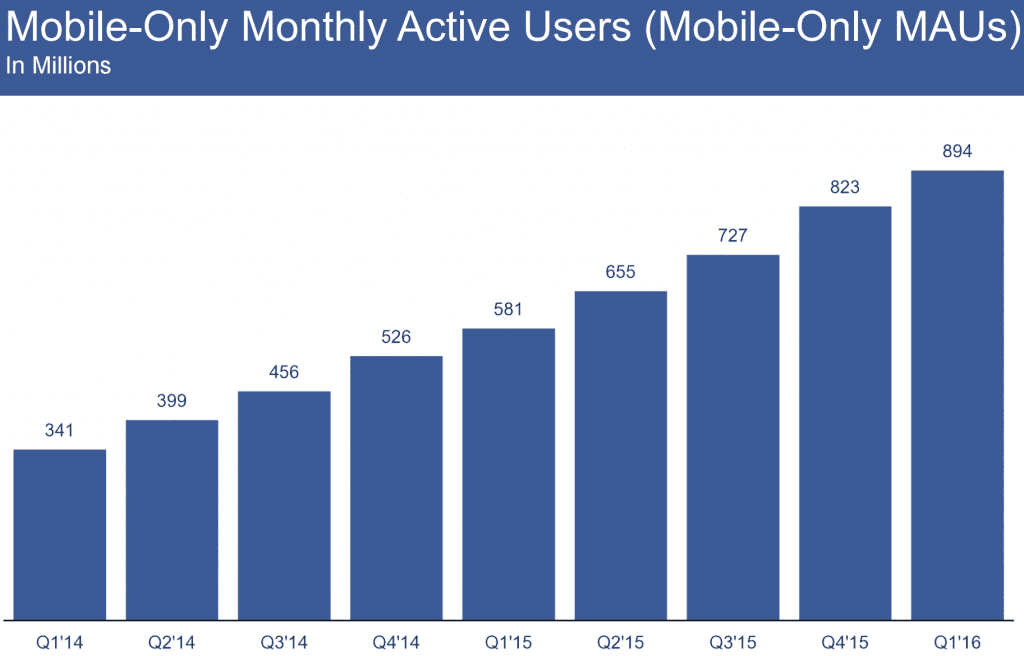 Tough Competition
Technologies come and go, and so do consumer tastes. Once enlightened by the opportunity to find, meet and socialize with friends online, regular people no longer find it as impressing as five years ago. Newer social networks and communication-driven mobile applications slowly start to step into Facebook's shoes. It is not yet obvious and the mass exodus of users has not yet begun. However, even the slightest decrease in the number of active Facebook users will most certainly send a signal to the rest of the crowd: it is time to leave. The price of FB shares is tightly connected to the number of people using the website daily. Should it decrease, the stock price will nosedive in half a shake.
Cashing Instagram
Instagram is one of the assets many companies would kill for. It is extremely popular, profitable and — what is even more important — it is growing daily. In April 2017, 700 million people have been reported using the photo-sharing application. And Facebook is eager to capitalize on its growth. To promote Instagram to the business, Facebook is bringing new features to the application. Some of them are targeting users — Boomerang and Live Stories — and aim to make their experience even more exciting and manifold. The other tailor to the entrepreneurs' needs, bringing up the effectiveness of Instagram advertising campaigns and introducing new tools to promote posts.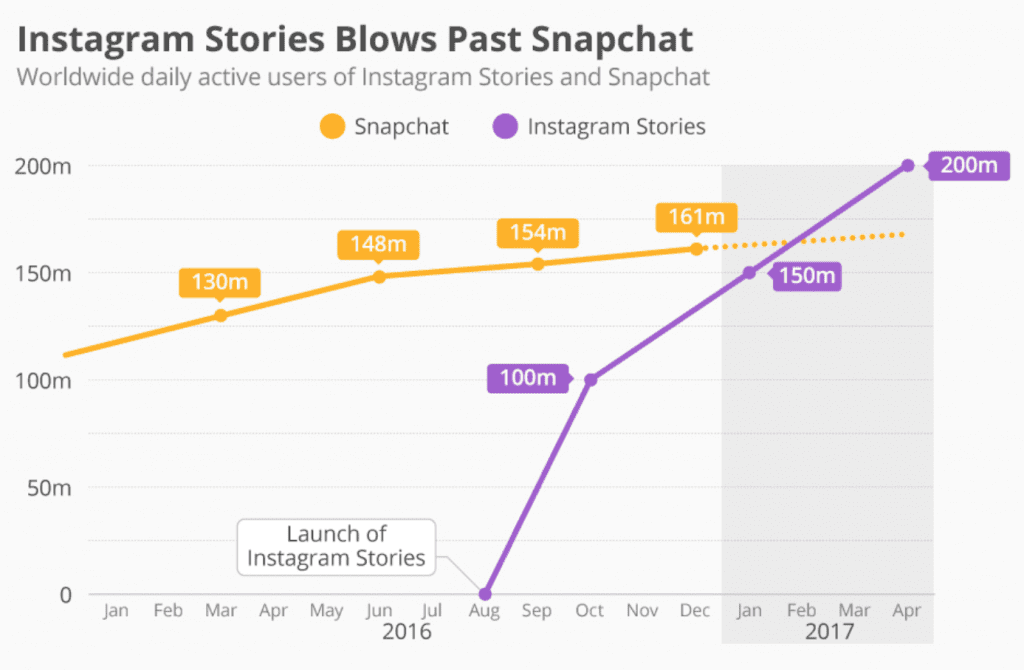 Privacy Issues
Some people believe — and rightfully so — that one private entity should not have access to the personal data of more than 2 billion people. Both privacy groups and federal agencies try to crack down on Facebook and prove the company is using unethical or even illegal practices for the sake of its cashflow. Not proven to do any of the above, Facebook can still be attacked by the national governments as it has already happened in Brazil, Germany and Israel.
Conclusion
Whatever the future holds for Facebook as a social media network, Mark Zuckerberg and his team will do everything in their power to make the public company named Facebook prosper. One of the world's youngest billionaires has demonstrating outstanding predicting opportunities and the sense of time. Facebook can be expected to grow at a steady rate in the coming years and months.